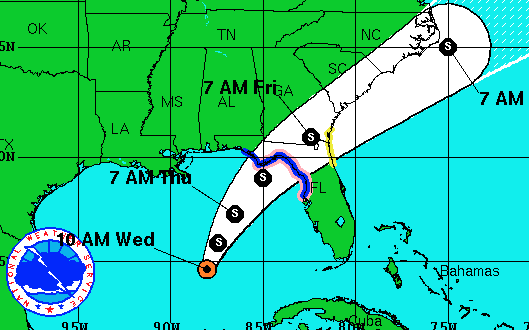 As many of you know, Tropical Depression 9 is out in the Gulf and tracking NorthEast. The NWS is predicting some strengthening and for it to make landfall somewhere around the Florida Big Bend. Since low pressure events like these rotate counter-clockwise, the Tampa Bay area will get rain bands and winds from the storm.
Expectations are for 5-10″ of rain for the event. Event period is looking to be today through Friday.
It's a good time now to look around your property and make sure you don't have any thing that can easily be knocked over or become a hazard in a wind event. Local flooding is always a possibility so please be careful when driving.
Stay tuned to your local area weather stations for updates. We will update here with any major news.
Stay safe!